Apunts...
Ago 27
How does the brain learn best? Smart studying strategies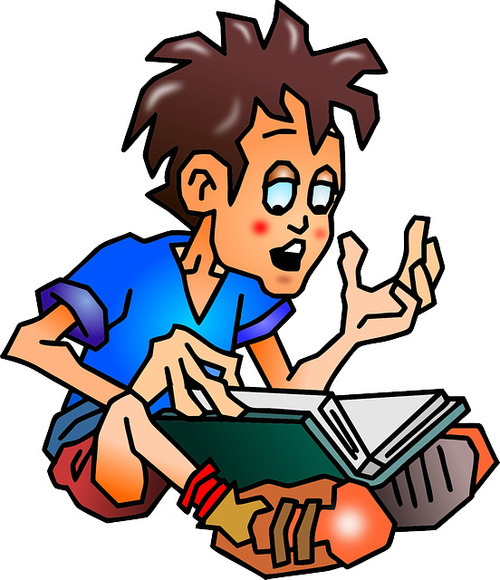 "In his new book, "How We Learn: The Surprising Truth about When, Where, and Why It Happens," author Benedict Carey informs us that "most of our instincts about learning are misplaced, incomplete, or flat wrong" and "rooted more in superstition than in science" …"
See on blogs.kqed.org
Cinco videos sobre docencia para que empieces el curso motivado - aulaPlaneta
Te recomendamos videos inspiradores que reflexionan sobre la educación y la figura del profesor, para que empieces el curso con ilusión.
See on aulaplaneta.com
Creative education for the information age: Mission impossible? (Manuel Castells)
Keynote by Manuel Castells, IX International seminar of the UNESCO Chair in e-Learning - Transformative Changes in Education: System-wide Approach
Chair of the session: Brenda Gourley.
See on youtube.com
10 editores de vídeo online
HERRAMIENTAS DE EVALUACIÓN MINEDUC
HERRAMIENTAS DE EVALUACION DE DESEMPEÑO Y OBSERVACION
See on issuu.com
Aprendemos a usar el iPad en clase
Presentación para aprender a usar el iPad y sus principales aplicaciones para Educación
See on slideshare.net
TIC aplicadas a Ciencias Naturales y Ambientales
Desde la sección "Comparte tu experiencia", podemos ver aquí el trabajo de Campo Elías Vergara Pretelt que presenta su trabajo:Reacción en Cadena - Experiencias pedagógicas es una bitácora electrónica que busca difundir  e implementar estrategias…
See on docente2punto0.blogspot.com
DIREBLOG : Mi PLE sostenible
MOOCs, Cursos Enlinea Masivos y Abiertos
Cursos En-linea Masivos y Abiertos. Una reseña de su historia.— Created using powtoon — Free sign up at http://www.powtoon.com/ . Make your own animated vi…
See on youtube.com
Cómo funciona Hyperlapse y qué le hace a tus vídeos
Te explicamos cómo funciona Hyperlapse, la nueva aplicación para crear vídeos estabilizados y a cámara rápida. Consejos para sacarle el…
See on xataka.com